the simple truth
Your most valuable clients and prospects have high expectations and the resources to do amazing things with their time. Increasingly, you have to be uniquely creative if you want to spend more time with them than your competition does.
the simple solution
EMÁJYN brings together the worlds of business and culture to create truly unforgettable, once-in-a-lifetime experiences.
Integration of the world's greatest and hardest to reach talent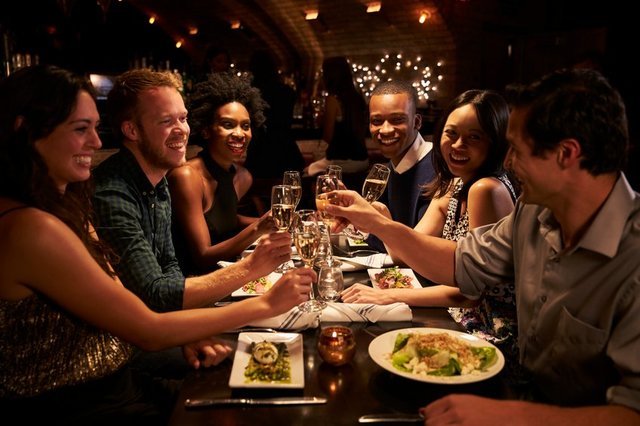 High-end experiences for top tier clientele
Executive-level touch on all aspects of planning and execution
our expertise
We combine the hospitality you've come to expect, with experiences beyond their wildest expectations
Music and Entertainment Access to some of the most sought after talent in music, film and TV, and the chance to experience the creative process firsthand.



Culinary Experience the world's most exciting culinary destinations and the chance to work alongside renowned food and wine masters.



Fine Arts From dance and art, to fashion and theater - Access to the world's greatest stages and most seasoned talent.



Adventure Experiences to get your heart pounding, from sports experiences like F1 Racing or the World Cup, to hiking some of the most remotes part of the world.


Innovation Access to individuals and companies changing our culture and the world economy through technology and societal change.


Cause The opportunity to to good with your most valued relationships, in partnership the world's most impactful philanthropic organizations.


Executive Experiences
White glove, high-touch, small group experiences, letting you share your passions with your most valued business relationships.
Signature Events
Mid-to-large scale experiences featuring hard to reach talent, uniquely curated culinary programs and leading-edge environmental creative.
Entertainment Strategy
Consulting services designed to maximize the return on your annual entertainment marketing spend.

What is your client experience
Businesses look carefully at any quantitative spend and its desired return. Are you approaching client entertainment like you would any other investment strategy?
Are you maximizing opportunities against your clients' calendar
of priorities?
Are you catering to their passions? Are you isolating shared passion opportunities?
Are you following a strategic client and staff entertainment cadence?
What is your annual targeted RO(E)I? (Return on Experience Investment)?
EMÁJYN takes experience to the next level through carefully selected brand partnerships and some of the most original creative solutions in the business.
Brand Curation + Connection
We connect high end, culturally fluid brands with our influential clientele. Brands desire this hard to reach exposure in a way that EMÁJYN is uniquely positioned to deliver on.
We work with global brands to create custom designed, innovative experiences that showcase their distinctiveness and unmistakable impact on today's cultural landscape.
case study
LA Music Experience
We were approached by clients who were interested in sharing their deep passion for music with their most trusted and valuable network of referrals.

EMÁJYN created a 3-day experience in Los Angeles that celebrated the best of the city has to offer, and letting participants experience the songwriting and recording process in collaboration with some of the industry's most celebrated talent.
PJ Loughran is an entrepreneur and creative leader that has crafted built businesses, brands, festivals and creative organizations over his 20+ year career.
PJ is the former President of Creative at Superfly, best know as the co-creators of the Bonnaroo and Outside Lands music festivals. PJ was the company's first head of creative and strategy, leading the creation of Superfly's agency division and working alongside the company's founders toward the creation of new owned and operated properties. During his tenure there, PJ lead the creation of experience solutions for clients including Google, Citi, Apple, Nike, Facebook, NBC Universal and Viacom, as well as the creation of three new festivals.
Prior to Superfly, PJ founded, built and sold two successful companies, Kerosene Creative Services, which he sold in 2009, and The Distillery, which he sold to Superfly in 2012. Clients included LEGO, Universal, Sony Pictures, WB, 20th Century Fox, and Newline Cinema.
PJ is also an accomplished illustrator with over 2000 published illustrations to his name, for clients including Esquire, GQ, Rolling Stone, Time, Sports Illustrated, Harpers, Nike, Simon and Schuster, Burton Snowboards and the New York Times.
Additionally, PJ is an accomplished musician and songwriter. He has completed four full-length records and has performed for audiences nationwide, including opening stints for Maroon 5, R.E.M., Taj Mahal, Martin Sexton, Todd Rundgren, and REO Speedwagon, among many others.
PJ was an adjunct professor at Parsons from 1998-2006, and has been a frequent guest lecturer at universities nationwide including Northwestern, Parsons, SVA, Pratt Institute, and RISD.
PJ is a member of several professional organizations, most notably, YPO.
We're are currently hiring for a number of key positions:
Dir. of Business Development
Leading in relationship management and the creation of new opportunities.
Experience Architect
Assist and lead in the planning and execution of client experiences.
Admin/Researcher
Logistical and research duties in support of the experience architect team.